The Review
The Good: The array of tapas that you can mix and match. The Bad: The paella was a bit too dry. The Weird: You'd think the music would be Spanish guitar...you'd be wrong. Prepare for bad Eastern Euro dance pop.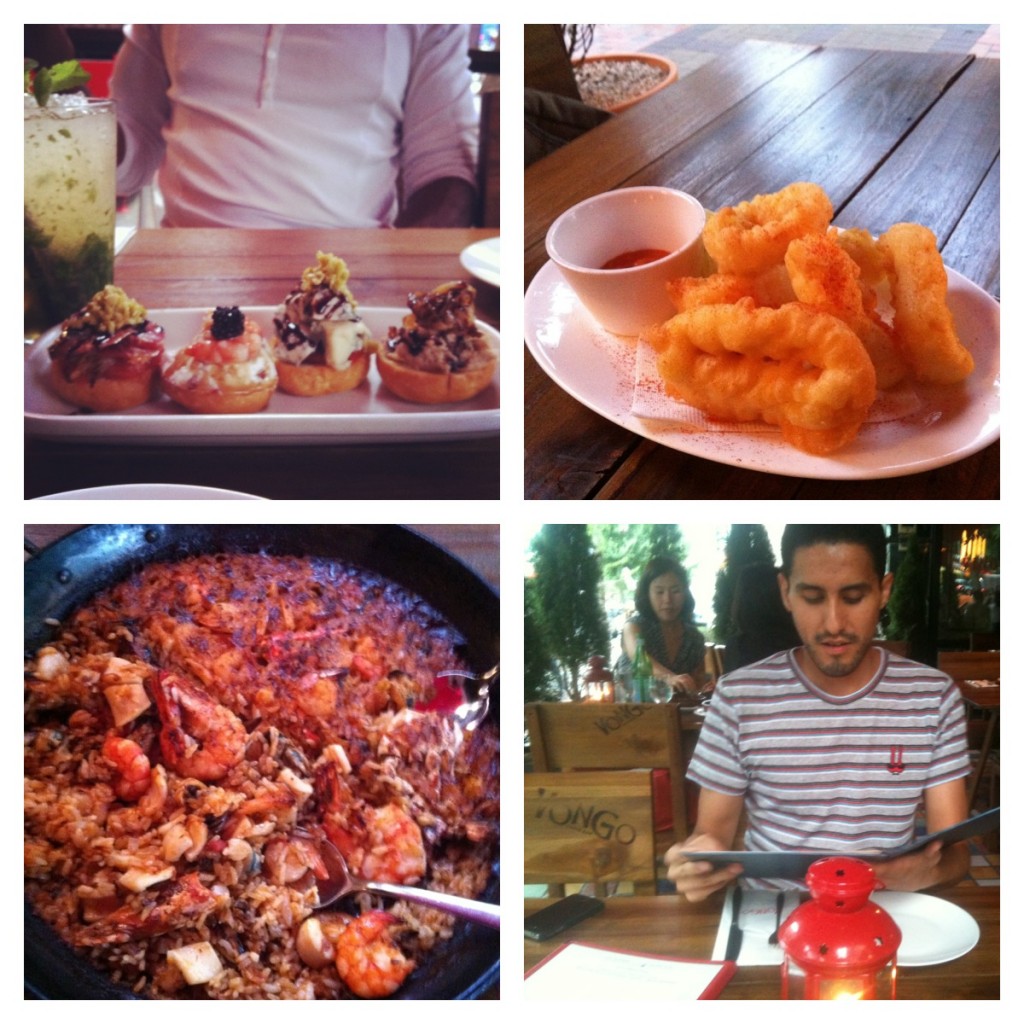 Vongo is a Spanish tapas restaurant in Hannam-dong. I went a few months ago and just now got around to writing this up. I think overall I'm ambivalent about the experience. While there wasn't much to nit pick about, at the same time there wasn't much to rave about either.
The tapas that we chose we're actually quite good. We ordered the shrimp with roasted paprika, ham with caramelized onion and olive,  Gorgonzola with creme, Tuna with tomato, and the Salmon with honeyed balsamic. Tasty. Though the paella that we ordered came out a little too extra crispy which isn't bad per se with paella, but the rice shouldn't be dried out. The other ingredients though of shrimp and shellfish were nicely done.
Still, I haven't been back. If you're going to give it a go take a look at the other menu options like the eggplant, ham with blue cheese or the spicy garlic shrimp stew. Also we ordered the calamari and found it to be quite good with thick slices of squid instead of the tiny squirmy frail pieces you sometimes find. They were also covered in a light crispy batter that didn't leave you with a mouthful of bready crunch with no tender squid. As you can probably tell I enjoyed the calamari.
Prices:
3,500 to 25,000 KRW
Hours:
11:30 aM – 12:00 aM (fri. & sat. Until 2aM)
Phone: 
02-797-7159
Address: 
683-134 Hannam-dong
Website: 
Directions: