large variety of cocktails for those on the go.
Vinyl is litterally gem of a bar so tiny that you'll probably walk right on by if you don't keep an eye out. It's one of the best spots to kick off any night in Hongdae when it comes to getting well and throughly pissed. It's quick. It's easy. It's quirky.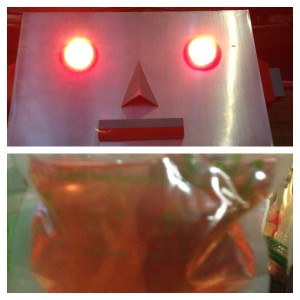 They've got a gimmick of putting drinks into IV like plastic bags punctured with a straw, that's not only novel but convenient. Makes perfect sense considering the interior is about the size of a postage stamp. Their quick take out window lets you order and be on your way in a matter of minutes. Grab a cocktail and sip away on the walk to your next stop which probably won't be far since its literally around the corner from one of the more bustling streets in Hongdae where the music from Gogos and Club FF blares long into the night.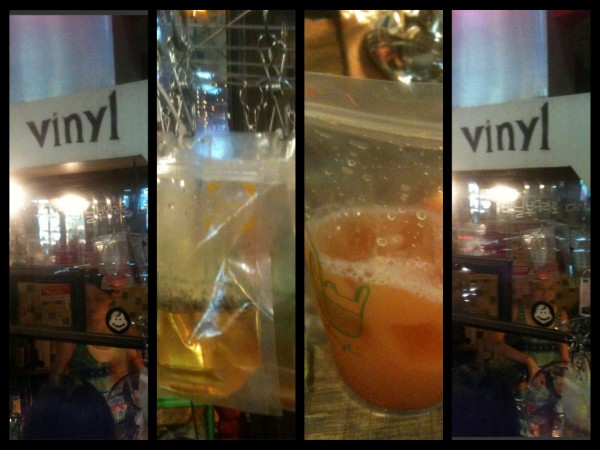 The Good: large variety of cocktails for those on the go.
The Bad: If you plan on taking over a spot with a hoard of friends you'll end up looking like an occupy protest group as you spill out into the streets.
The Weird: Street bar antics: Drinks in a baggie!
Hours: 4PM ~ 3AM with extended hours (5AM Fridays and Saturdas)
Prices: Hover around 7,000 depending on the cocktail of your choice
Phone: 02-322-4161
Address: 마포구 서교동 411-1 / 411-1 Seogyo-dong, Mapo-gu
Website: None
Directions:
From Sangsu Station (Line 6), take Exit 1 and walk towards Hongik University. It's right next to the 7-11.