Situated in the Samsung Electronics Building nestled in the heart of Gangnam you'll find a treasure trove of electronic gadgets and whatchamacallits on display for your amusement. The D'Light space is an exhibition extravaganza to showcase the latest toys and upcoming marvels from Samsung.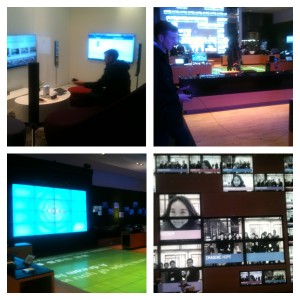 The exhibition takes place on three floors. In the basement there's a complete floor of items on sale ranging from smart phones and notebooks to pads and scads of head-sets, gizmos, and LCD smart TVs. If it has a blinking light or touch screen you're likely to find it here. Up on the first floor you'll find interactive video games and movie installations that let you not only compete against friends in golf or a dance competition, but also star in your very own commercial. The third floor takes you through Samsung's plans for Seoul's future which apparently includes wall sized LCD screens, smart side walks, and a living room of the the future.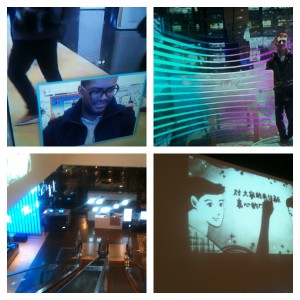 The Good:
Interactive space with Samsung's latest gadgets all for free.
The Bad:
Nothing I could spot.
The Weird:
3-D tvs! I love 'em.
Prices:
Free unless you're making purchases down in the basement.
Hours:
10 am to 7 pm closed holidays and sundays
Phone:
82-2-2255-2277
Address:
11, Seocho-daero 74-gil, Seocho-gu, Seoul
Website:
http://www.samsung.com/us/experience/dlight/main/main.html
Directions:
Gangnam station exit 8 and follow the signs