Little did I know that there's more to Belgian food than those tasty waffles. I had no idea there here in Seoul I'd find an opportunity to experience what Belgium has to offer. It's all thanks to Chef Marc proprietor of Big Bread Original Belgian Food & Beer.
The singular appeal of hitting up Big Bread is to sample dishes you probably won't find anywhere else. One the comes foremost to mind is the waterzooi. It's a rich savory stew of chicken, cream, egg, and vegetables. There's a Flemish beef stew that unlike it's French counterpart (Beef Bourguignon) is made with beer instead of wine.
A Belgian experience wouldn't be Belgian without a touch of sweetness. Big Bread doesn't disappoint. You can sample their freshly baked delights with such treats as crepes with chocolate or orange sauce, bread pudding, and of course waffles.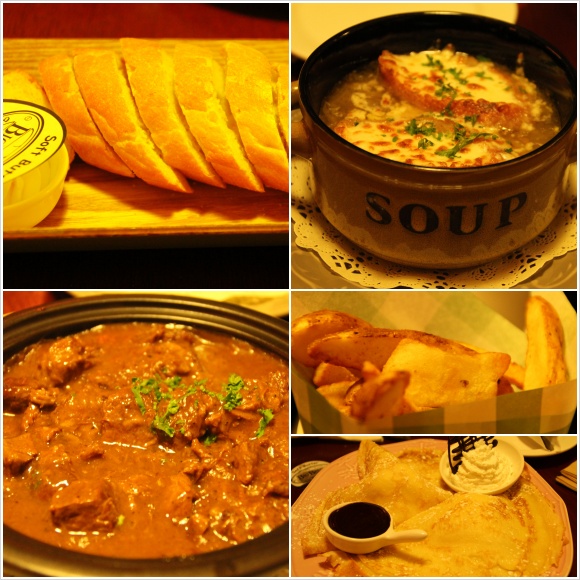 Prices:
Varies.
Hours:
11 AM to 2 AM
Phone:
Address:
경기도 고양시 덕양구 화정동 1000-4 1F
Website:
Directions:
Hop on the Orange line headed north to Hwajung Station. Take exit one or two and walk towards the park. It's only a few minutes. Head down the alleyway by Chunghak Gol BBQ and you will come upon Big Bread. Check out the map on the website to be doubly sure!